Well designed carrd templates are hard to get but thankfully, you can now access them in our growing and extensive library of Carrd Templates.
Templates of Carrd (Not affliated with Carrd.co) is a store where you can get well designed and responsive templates for your Startup or SAAS or Digital Gumroad Products or even your community.
Checkout it out 👇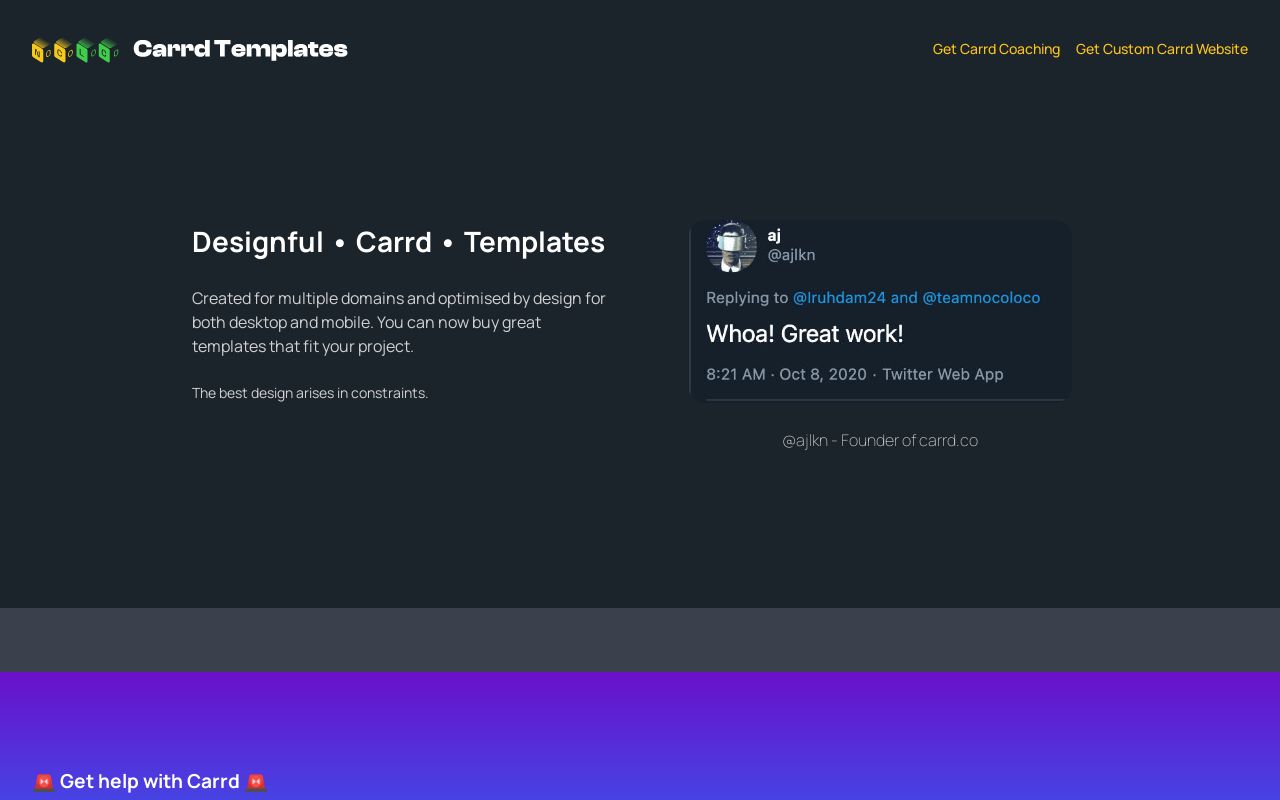 What's unique about Templates of Carrd?
We currently have 40+ Designs in just carrd and have sold more than 300+ templates so far. We're constantly adding new templates.
Filters to Find a Template you need
You can filter by Template Type, Price or Tags so you can get your template quickly within your needs.
---
Get Carrd Components
Some components are not available out of the box in Carrd. We're adding in a library of extensive components so you can build better on Carrd. Some are made inbuilt carrd components, some are made with a little help from Code. 😬
Stuck while building your Carrd Website? We have a helpline 🥳
Book our time on demand for 30 mins and we can help you out with any problem you have while building your Carrd Website.
Want your own design in Carrd? We can make one for you!
After building more than 100+ websites using Carrd and a course, we've come a long way and can help you out to build your own quickly.
If your design is ready, you can order a custom website starting from $450+
---
Disclaimer: Templates of Carrd is not affliated with Carrd.co and is run by Team Xperian